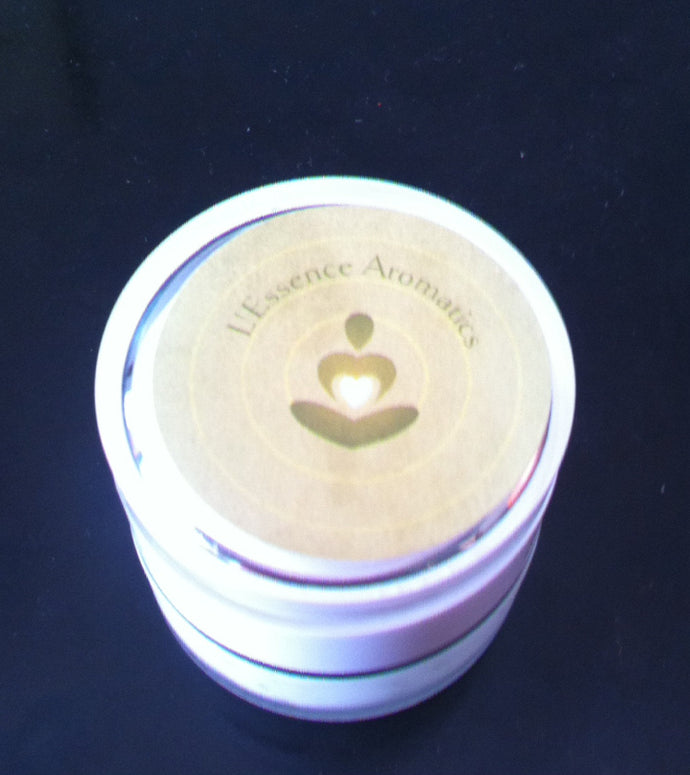 ORGANIC ROSA MINE - BEST ANTI-AGING WRINKLE CREAM
Regular price $40.00 Sale
L'Essence aromatherapy skin care provides natural skin restoration, can reduce fine lines and wrinkles, diminish age spots, even out skin tone and increase the elasticity and density of skin. Our rejuvenating cream reduces aging and revitalizes the skin.
Certified Organic Essential Ingredients: Argan Oil; ( Argania) Evening Primrose (Oenothera biennis); Jasmine (Jasminum Gradiflora) ; Rose Geranium (Pelargonium roseum) ; Geranium (Pelargonium graveolens) ; Howood (Cinnamomum camphora); Carrot seed oil (Daucus carota); Lavender,(Lavendula Officinalis)  Lemon (Citrus limon), Patchouli, (Pogostemon cablin) Helichrysum, (Helichrysum angustifolia) Rosehip oil (Rosa moschata); Vitamin E; Coconut oil and Shea butter.
For external use only.
Storage: Keep it in cool, dark place.
Disclaimer: The information provided here is not intended as diagnosis, treatment, cure or prescription of any kind. The decision to use, or not to use, any information is the sole responsibility of you, the individual. We recommend that you consult your primary health care provider before using alternative healing.
Available in 4 OZ jars.