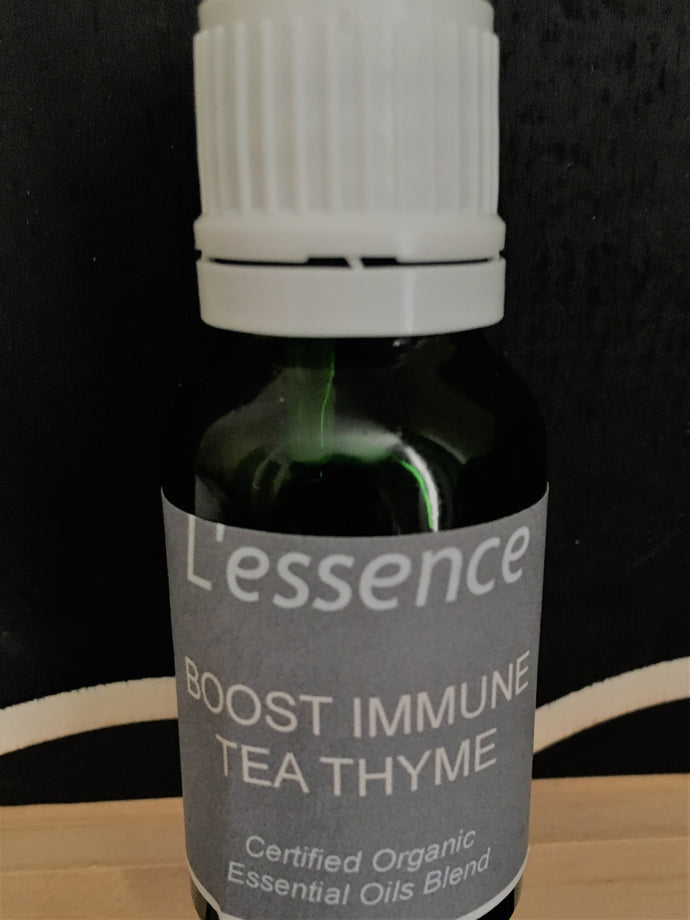 ORIGINAL TEA THYME - IMMUNE BOOSTER
Regular price $25.00 Sale
Boosts the immune system and build resistance to infections. A natural way to bolster your defenses. When our immune system is working properly, we don't even notice it. It's when the performance of our immune system is compromised that we face illness. Under-activity or over-activity results in various health conditions. Tea Thyme helps to boost defense mechanism in the body so that we can combat various health conditions.
Essential Ingredients: Eucalyptus (Eucalyptus globulus), Tea Tree (Melaleuca alternifolia), Thyme (Thymus valgaris), Bergamot (Citrus bergamia), Frankincense (Boswellia carterii), Geranium (Pelargonium odorantissimum) and Jojoba Oil (Simmondsia chinensis)
For external use only.
Usage: A few drops can be rubbed on chest, throat, wrist, neck. Inhale directly. Can be used for foot massage.
Storage: Keep it in cool, dark place.
Disclaimer: The information provided here is not intended as diagnosis, treatment, cure or prescription of any kind. The decision to use, or not to use, any information is the sole responsibility of you, the individual. We recommend that you consult your primary health care provider before using alternative healing.
Available in 15 ML bottle.