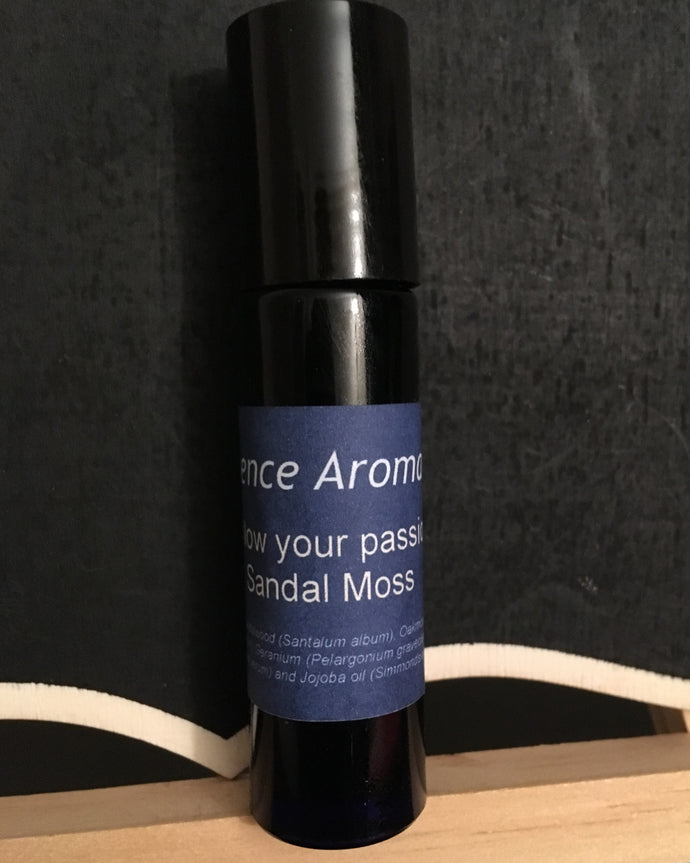 ORIGINAL SANDAL MOSS - FOR YOUR PASSION
Regular price $15.00 Sale
 With its earthy, woodsy, sensual aroma, this blend heightens your senses! Follow your passion and let the sparks fly!
Essential Ingredients: Sandalwood (Santalum album), Oakmoss, Patchouli (Pogostemon cablin), Geranium (Pelargonium graveolens), Cinnamon (Cinnamomum verum) and Jojoba oil (Simmondsia chinensis)
For external use only.
Usage: Topically at pulse points.
Storage: Keep it in cool, dark place.
Disclaimer: The information provided here is not intended as diagnosis, treatment, cure or prescription of any kind. The decision to use, or not to use, any information is the sole responsibility of you, the individual. We recommend that you consult your primary health care provider before using alternative healing. 
Available in 10 ml rollers.