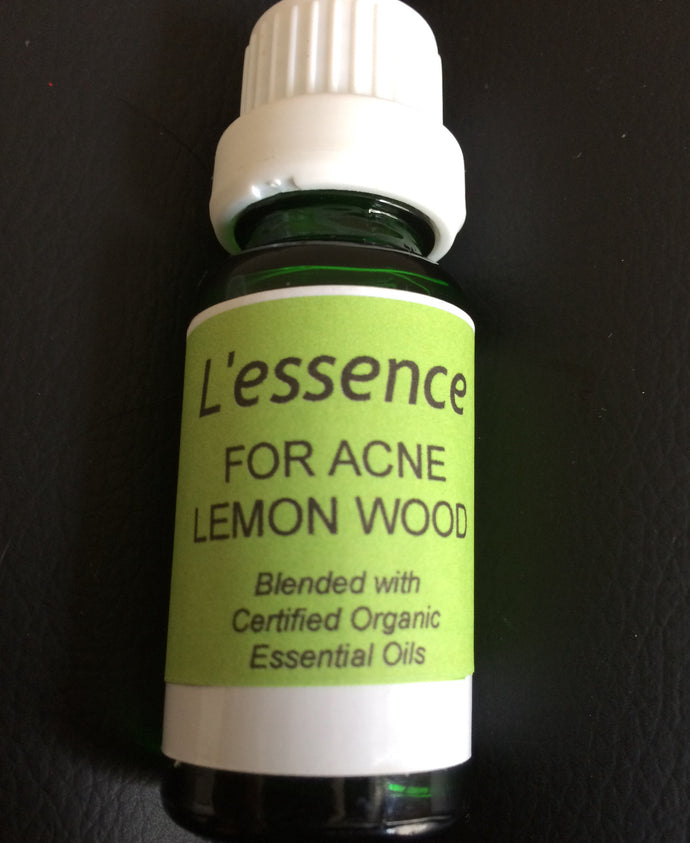 ORIGINAL LEMON WOOD - COMBAT ACNE
Regular price $20.00 Sale
Treat acne with a 100% pure natural essential oils blend. Acne is not restricted to teenagers only! Now and then all of us may suffer from acne outbreak. LemonWood is a natural blend that helps to combat acne and keeps the skin radiant and fresh!
Certified Essential Oil Ingredients: German Chamomile, (Matricaria chamomilla) Tea Tree, (Melaleuca alternifolia) Geranium, (Pelargonium graveolens) Niaouli, (Melaleuca quinquenervia), Lemon (Citrus limon), Cajeput, (Melaleuca leucadendron) Juniper, (Juniperus communi), Jasmine, (Jasminum grandiflorum) Lavender, (Lavendula officinalis) Himalayan Cedarwood (Cedrus Deodora) & Jojoba Oil.
For external use only.
Usage: Initially do a patch test to check sensitivity. Take a few drops and treat topically. 
Storage: Keep it in cool, dark place.
Disclaimer: The information provided here is not intended as diagnosis, treatment, cure or prescription of any kind. The decision to use, or not to use, any information is the sole responsibility of you, the individual. We recommend that you consult your primary health care provider before using alternative healing.
Available in 15 ml bottles