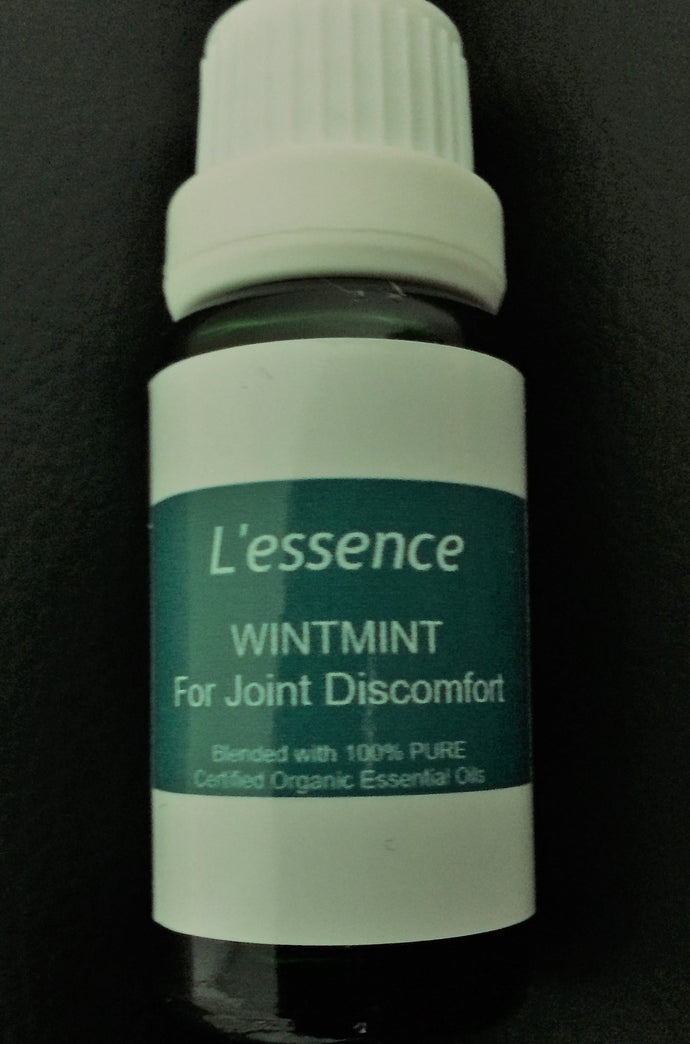 ORIGINAL WINTMINT - SOOTHES TENSION IN JOINTS
Regular price $35.00 Sale
Soothes tension and stress in the shoulders, wrists, elbows, knees and joints. Relieves pain and reduces inflammation. 
Essential Ingredients: Wintergreen (Gaultheria procumbens), Peppermint (Mentha piperita), Helichrysum (Helichrysum italicum), Rosemary (Rosemarinus officinalis), Marjoram (Origanum marjorana) Blue Tansy (Tanacetum annuum) German Chamomile (Matricaria recutica) Yarrow (Achillea millefolium), Roman chamomile (Chamaemelum nobile), and Jojoba oil (Simmondsia chinensis)
For external use only.
Usage: Take a few drops and rub it topically on joints. Can be used for foot massage. Can be added to hot and cold compress. Ice down inflammation and use WintMint for better results.
Storage: Keep it in cool, dark place.
Disclaimer: The information provided here is not intended as diagnosis, treatment, cure or prescription of any kind. The decision to use, or not to use, any information is the sole responsibility of you, the individual. We recommend that you consult your primary health care provider before using alternative healing
Available in 15 ml bottles